The cherry on top. The finishing touch. Earrings are such an easy way to enhance the vibe of any outfit. Recently, pearls, studs and classic hoops have taken a backseat in the fashion world and replaced with upgraded, funky designs. Ready to up your earring game? These pairs will help you venture out of your comfort zone.
If you like...
HOOPS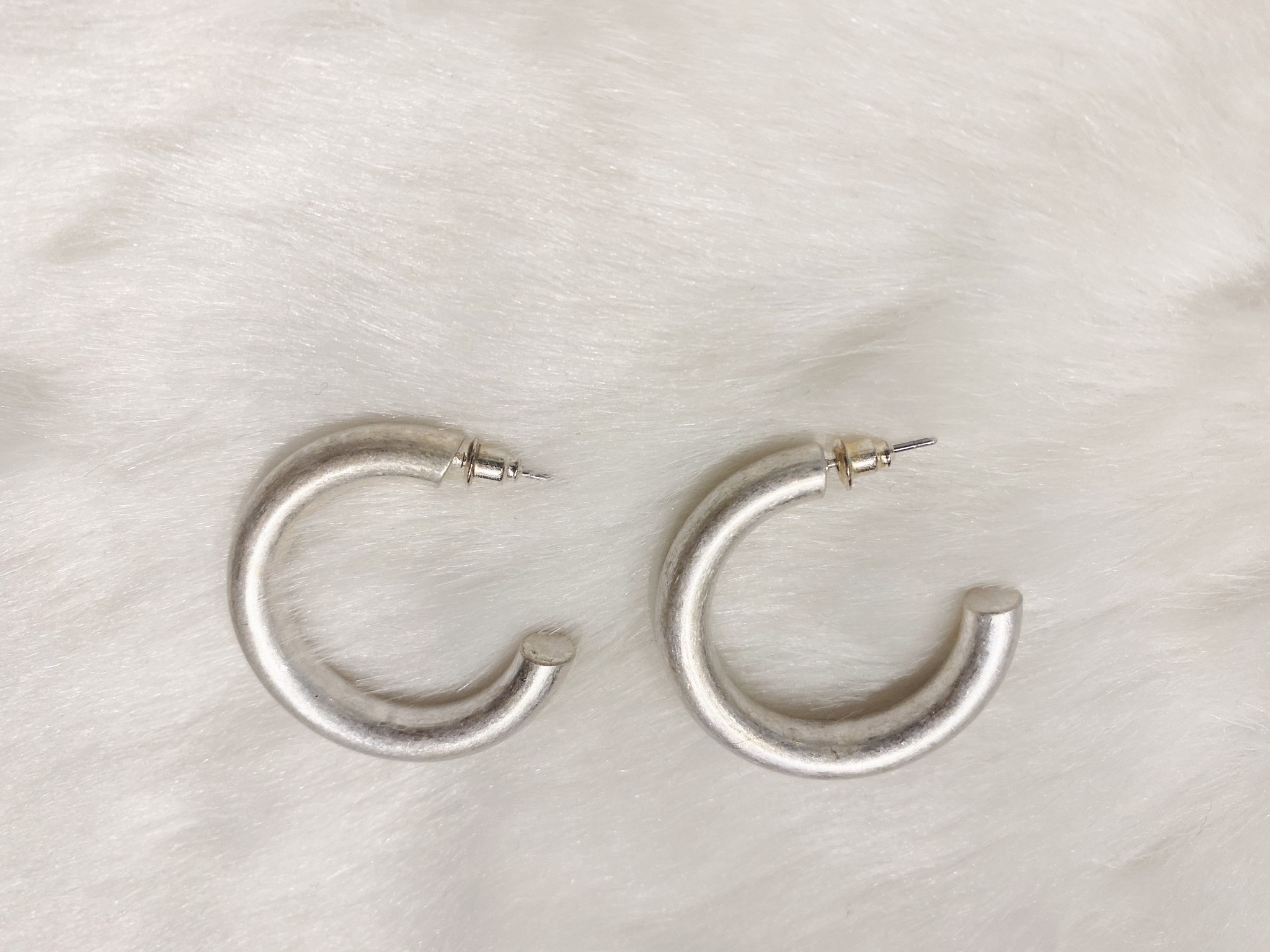 Pretty much everyone needs to own a good pair of medium-sized silver hoops! We love the handcrafted, matte finish of these. They are super lightweight and won't bug you during the day. The best part? They go with just about any outfit.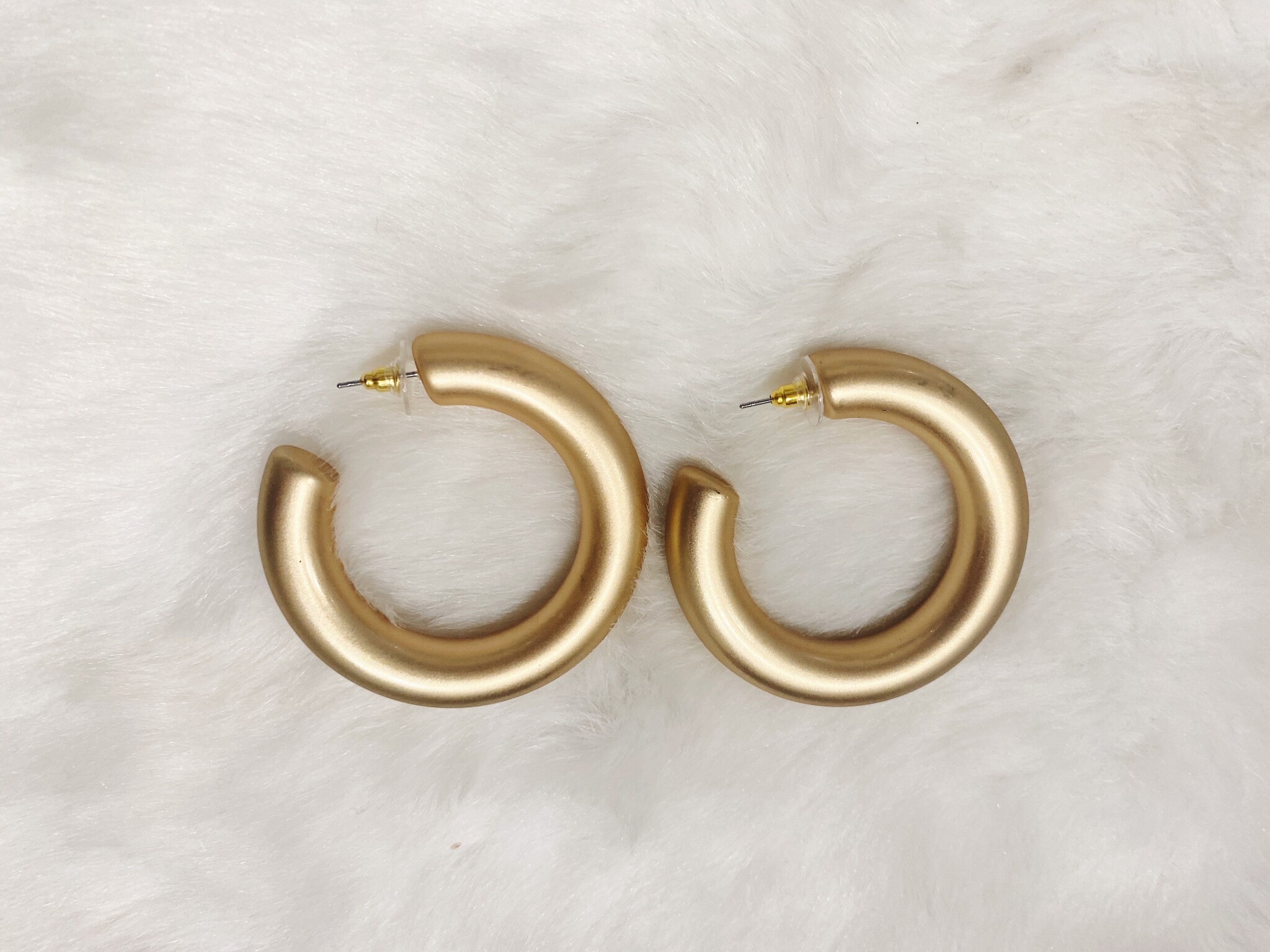 Ok, ready to take a fashion risk? You will have fun with this one. Chunky matte gold hoops have been popping up everywhere lately. We just really love the fearless, modern vibe of these. They undoubtedly make a statement, but look so cool and edgy.
If you like...
BEADS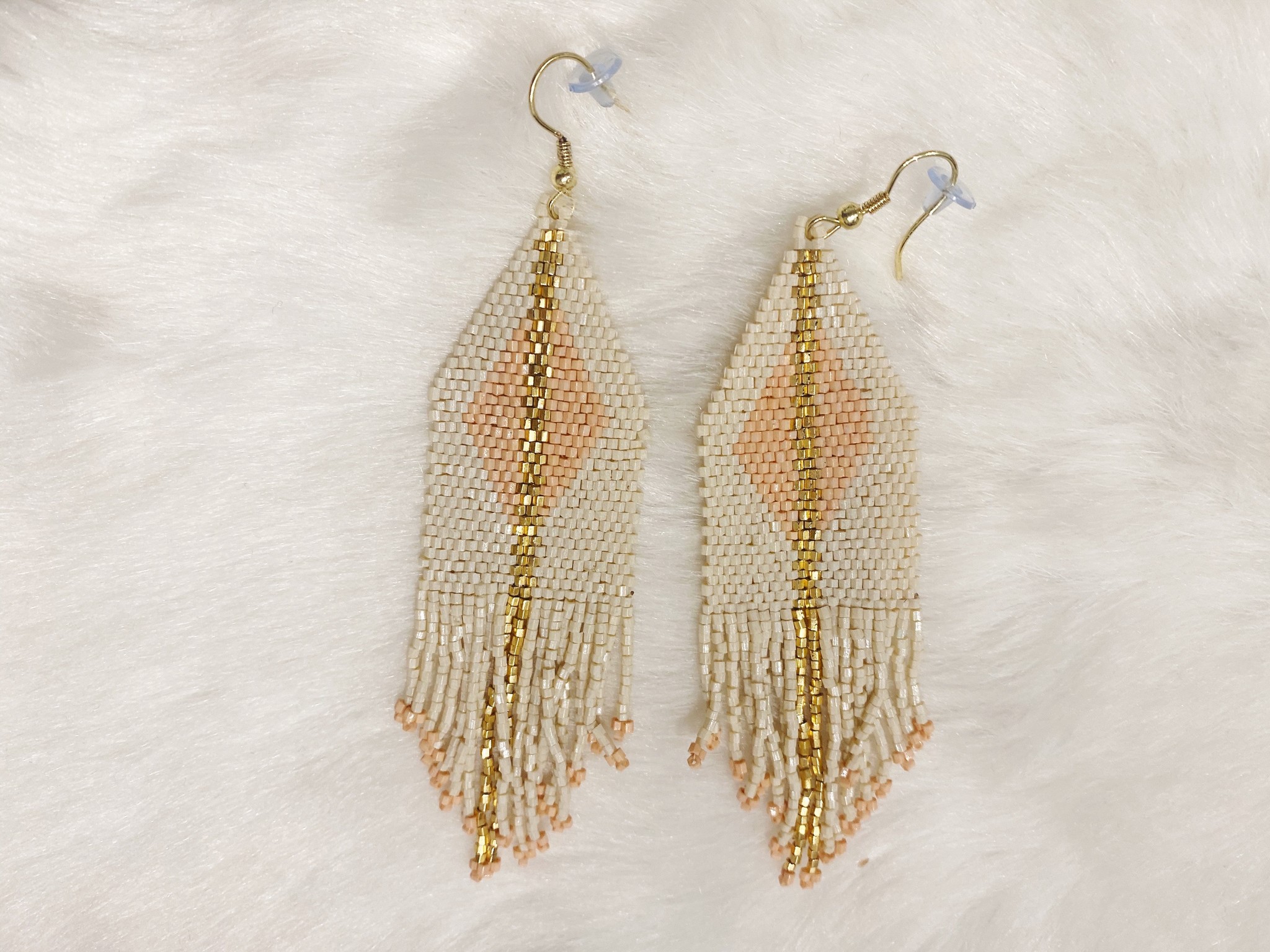 These long beaded earrings have such a rustic, Aztec vibe. Since the beads are so small, these earrings are also lightweight and easy to wear. The gold stripe down the middle really makes them pop. Snakeskin has also been on trend the past few months; these earrings are an easy way to try out the trend if you aren't quite ready to fully add snakeskin to your wardrobe.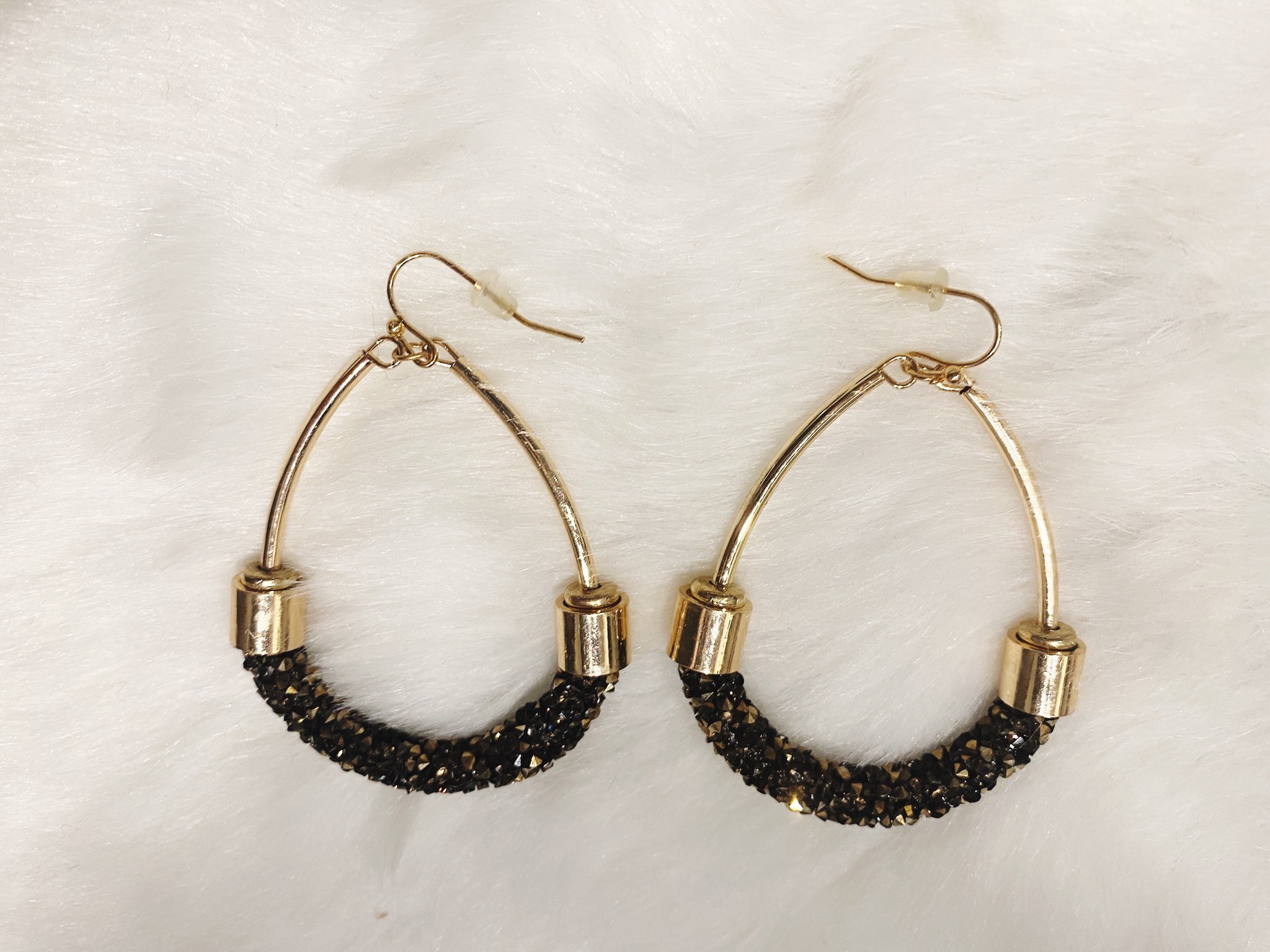 If you're looking for something more geometric, check out this pretty pair. The tiny black beads have such a polished, chic look and would go with any outfit...a pair of jeans and a T-Shirt or your favorite LBD. Just the right amount of sparkle!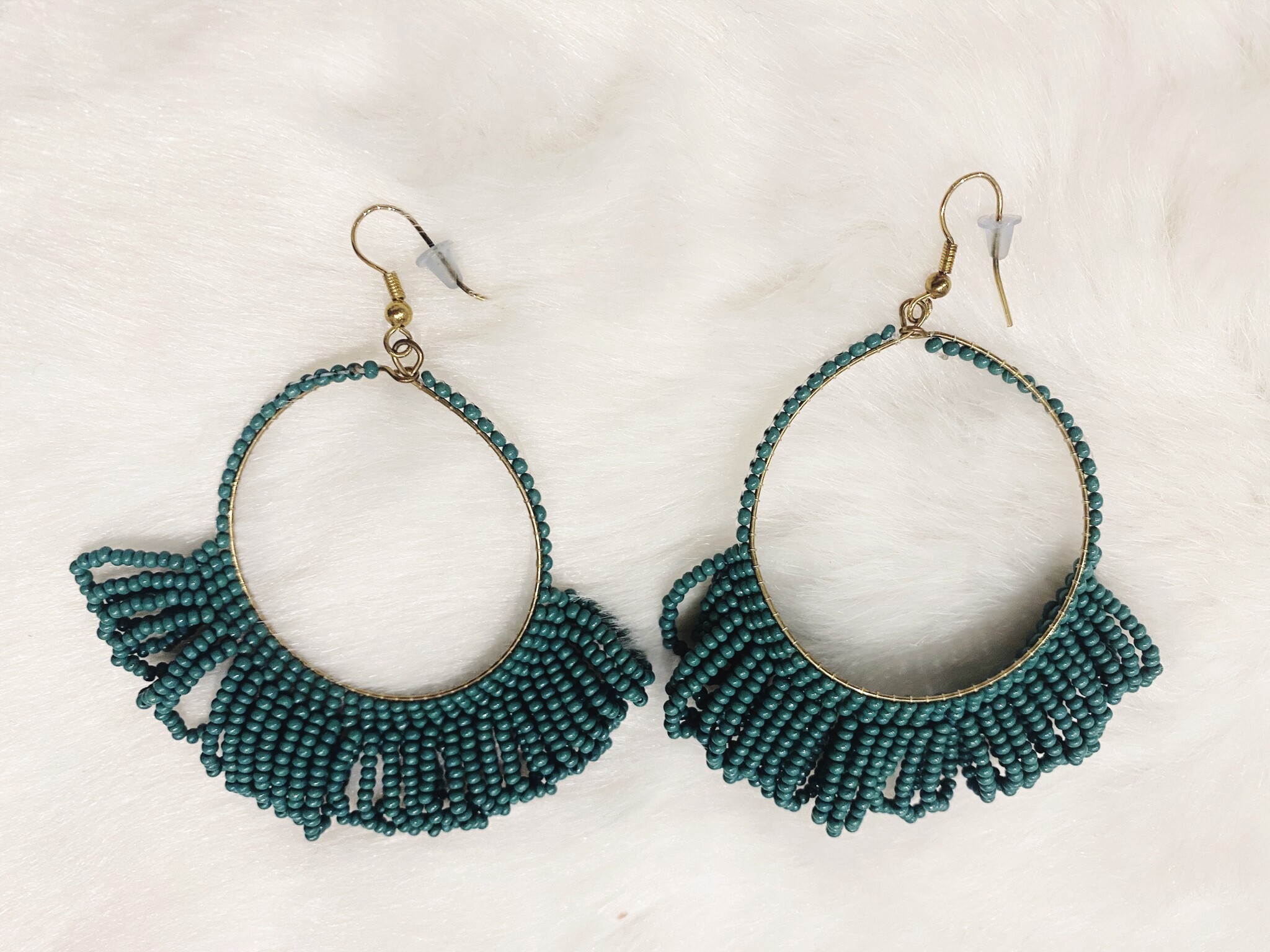 Add a subtle pop of color to your outfit with these teal beaded earrings! Teal is such a fun departure from traditional black or navy. We love how the gold part of the earring is intricately lined with tiny teal beads too. Such a chic little detail. These would look great with a crisp button down and white pants.