In a world where black, cream, grey and denim pants are mainstays in pretty much everyone's wardrobe, it's time to switch things up with a fun pattern or two. Yep, patterned pants are totally in this season, and YOU can absolutely pull them off. The shop is filled to the brim right now with lots of fun, springy patterns. Let's find your next favorite...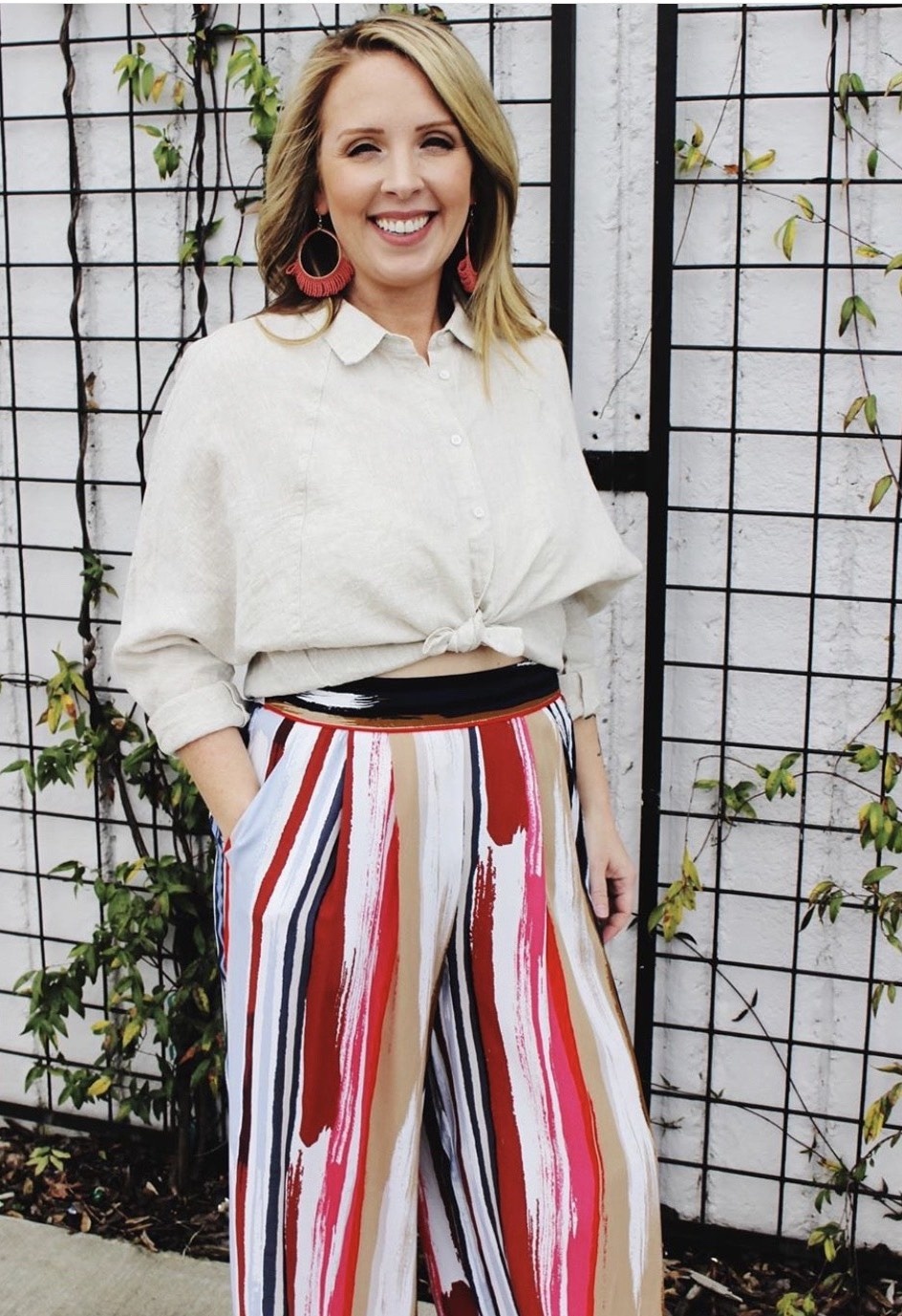 You will never have to worry about these Watercolor Pants going out of style. We love these because of the unique, brush-like striped print. The fit is nice and airy for spring and summer. You can basically wear the pants with any color top--keep it simple with cream or denim, or play with color by wearing pink! Don't forget to accessorize with a pair of beaded earrings.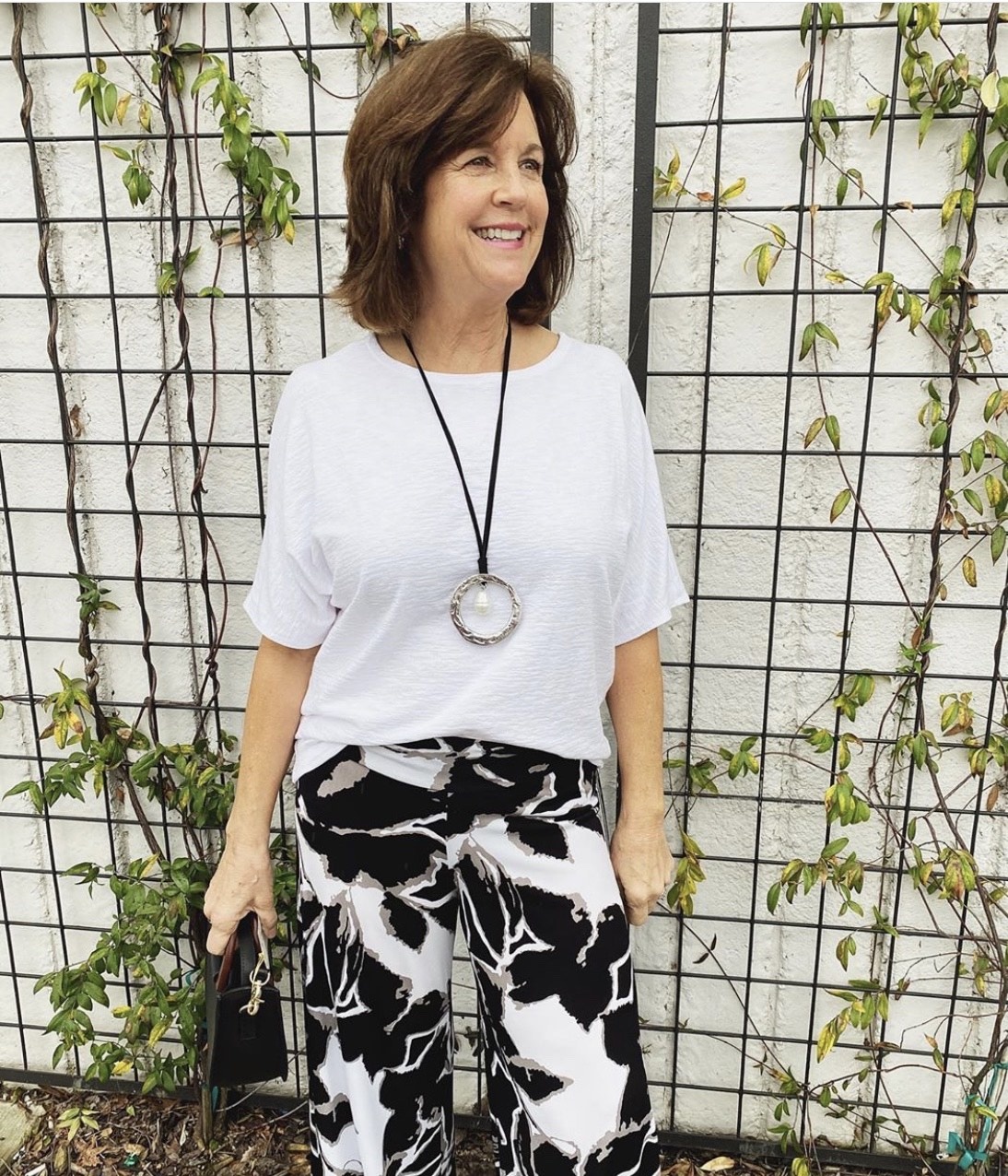 Fun floral prints don't always have to consist of bright colors. We love the art-deco style print of these Floral Pattern Pants! Each print is outlined in grey, which provides really neat contrast against the black and white. Since these make such a statement, pair it with a crisp, white t-shirt. You can accessorize with a artisan-style piece of jewelry like Kelly is wearing.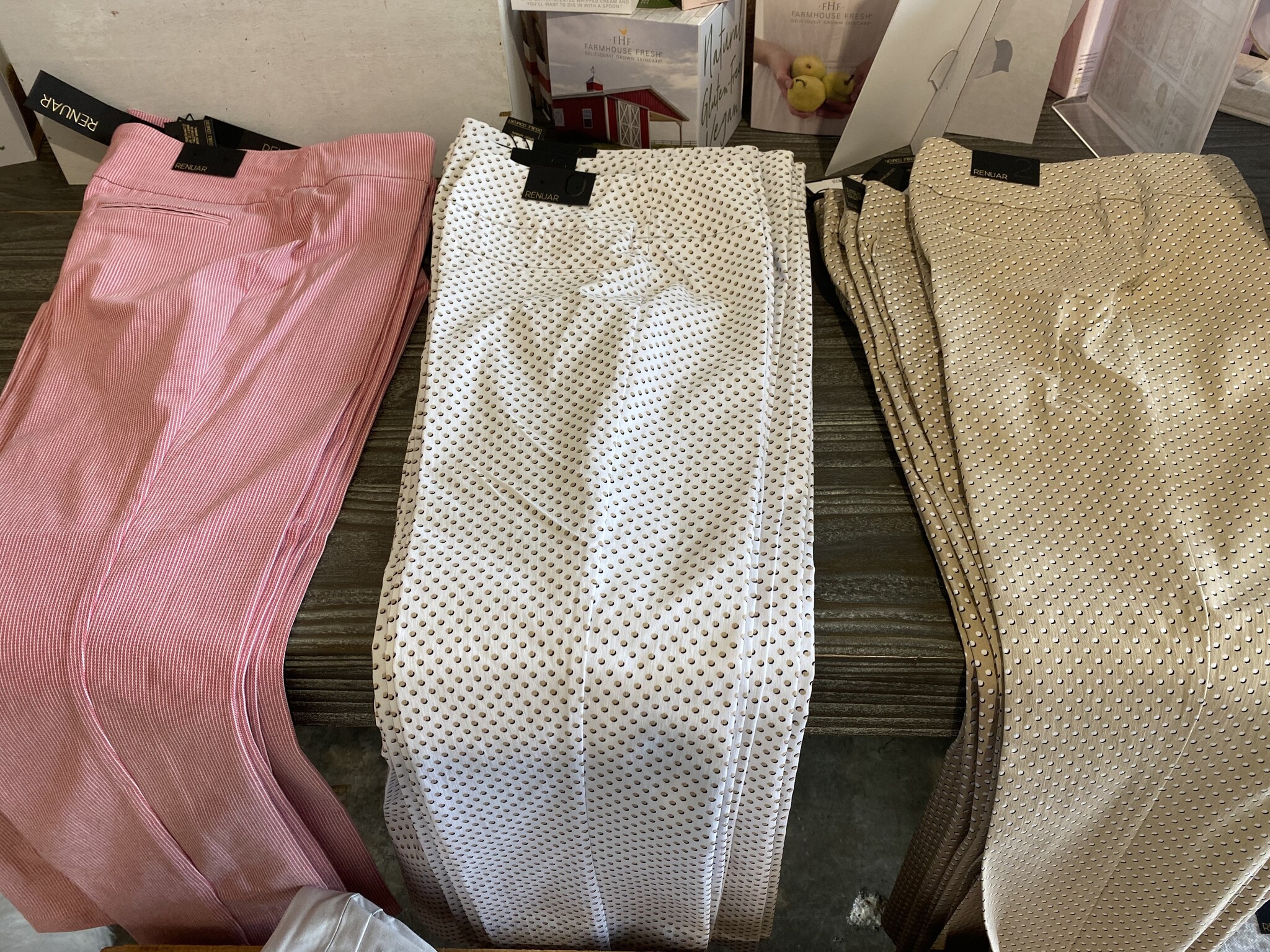 If you're not quite ready to take the plunge with a bold print pant, no worries! Each of these pants from Renuar are just as much fun to wear. We have a classic pink seersucker print, along with 3D polka dots. They are super comfortable and will remain in style for years to come.
Patterned Pant Styling Tips
1. Pair pants with a solid color top!
Let the pants be the star of the show. You can play with so many textures: Linen, cotton, denim, etc.
2. Accessorize. We are big believers in pairing every outfit with an accessory or two!
They are pretty much the cherry on top to perfecting any outfit.
3. Don't be afraid of wearing a bold print.
This trend is so fresh, fun and flattering no matter your body type. You will look so fierce.