Valentine's Day is just a couple days away. You don't have to throw on a dress to feel fancy and special! So we thought we would share some of our picks for cute and comfy V-Day outfits. Let's take a look...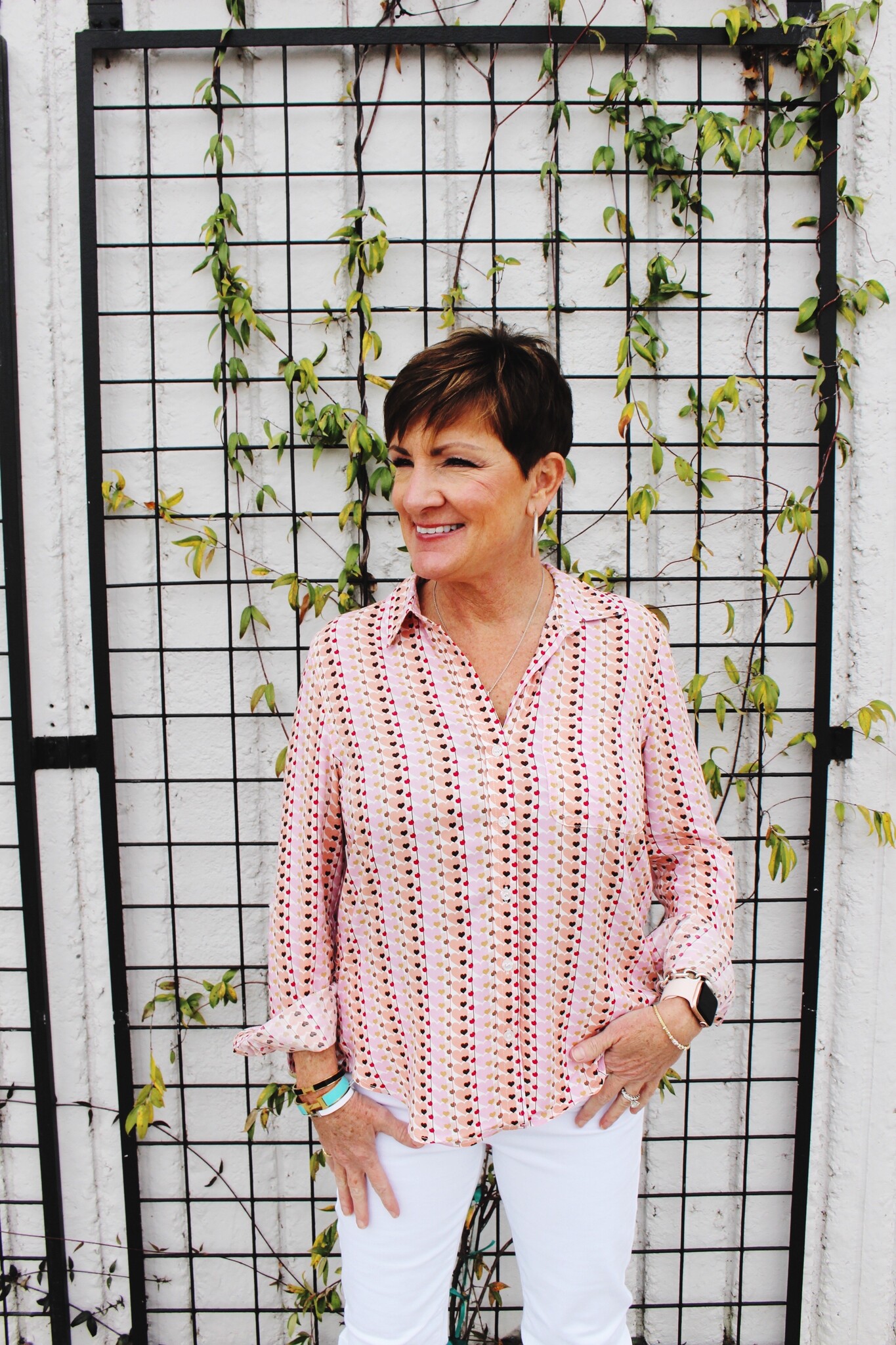 You can't go wrong with a cute mini print button down! We love the simplicity of pale pink contrasted with multicolored hearts. So festive. White jeans add sophistication, and just make you look so put-together. This look has both a retro and modern vibe. Throw on some fun bangles, and you have yourself a cute outfit!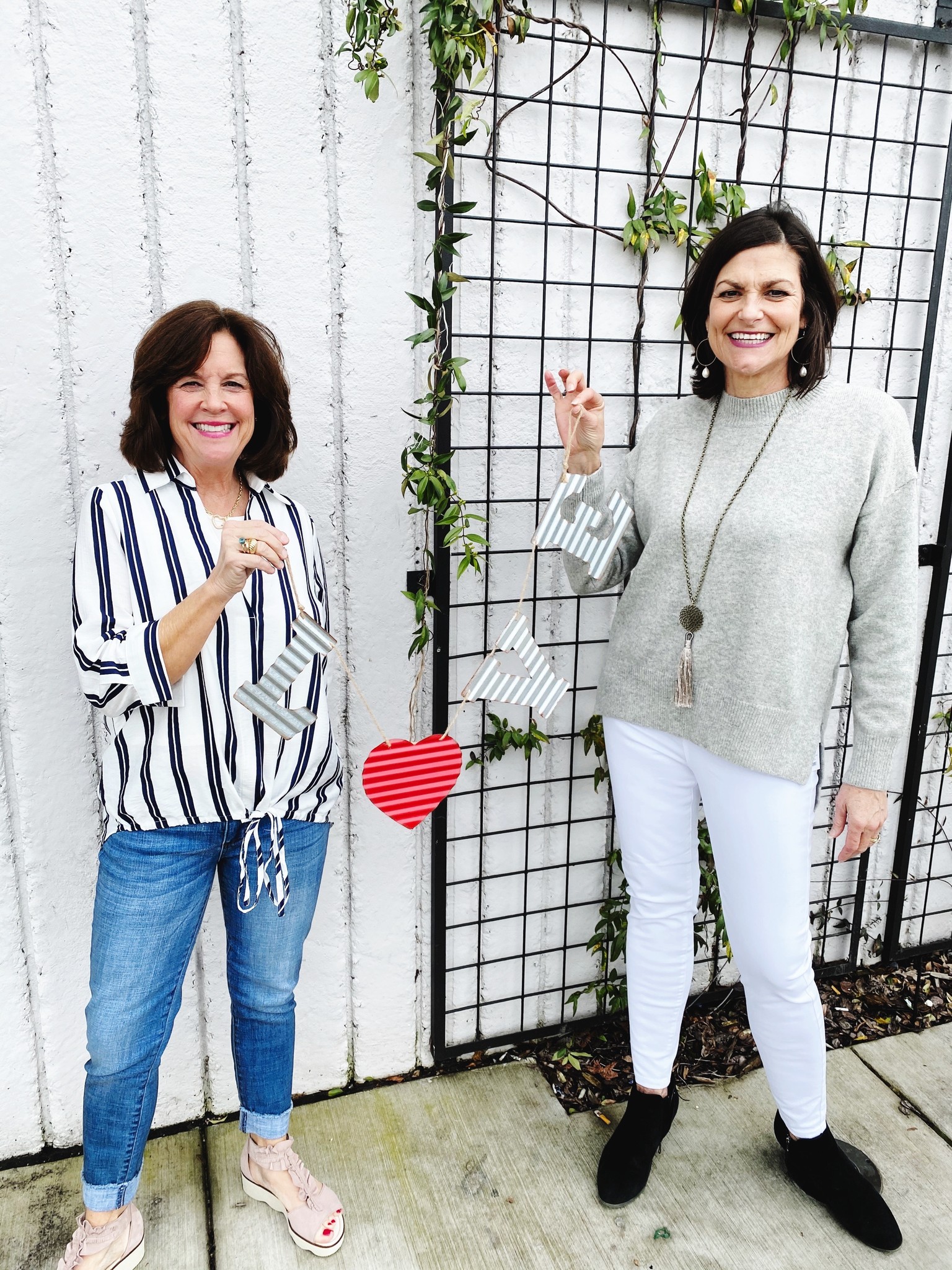 With these cold temps still hanging around, it's best to opt for a cute long sleeve top! We love the modern yet relaxed fit of this tie-front top striped top. You can dress it down with a pair of jeans, or with virtually any color pant! For a casual look, roll the legs up just a bit and slip on your favorite sandals. The ruffled detail on Kelly's sandals gives such a nice feminine touch. 
If you really want to stay comfy and warm, opt for a cozy heather gray sweater like what Kim is wearing. Neutrals are great because you can amp up the look in so many ways. A bright lipstick, fun jewelry..the possibilities are endless!
You seriously CANNOT go wrong with a solid-color top and a jean jacket! Our favorite thing about this blush top is the gauzy, airy material. It's so soft, and is going to feel great in the spring and summer months. An easy way to add that little something extra to this outfit is throw on some chunky accessories. How cute is the necklace? Once again, a crisp white jean pulls the whole look together effortlessly.